Upcoming
Android/Fitbit/Garmin...
Revolutionising safety
The first safety app that reacts instantly and automatically if you are attacked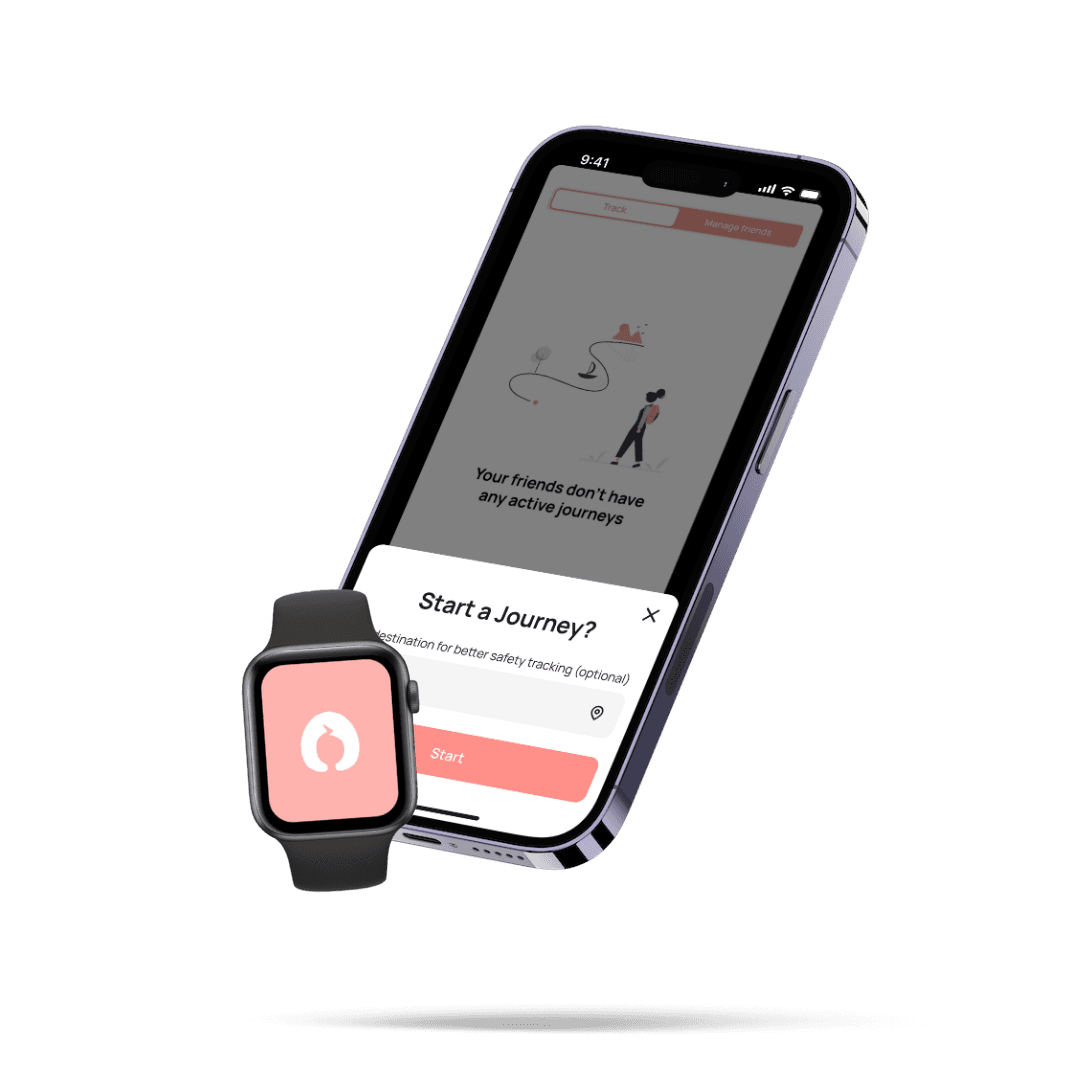 How it works
1. Connect your wearable

Connect your Apple Watch to the Epowar app (we'll be rolling out to other devices, e.g. Fitbit, Android and Garmin, later this year)

2. Add your friends

Choose which of your Friends can track your Journey

3. Start your Journey

Just press start! We'll handle the rest
We've got you
Whenever you start a Journey, our innovative, automated safety tracking feature will monitor your real-time activity. If anything goes wrong, Epowar responds instantly and automatically, so you don't have to
Epowar automatically...
Reassures your friends

No more 'text me when you get home'. Epowar will notify your friends when you start and end a journey, and they will be able to view your live location.

Alerts your friends

If Epowar is certain that an attack is taking place, we will send a Critical Notification to your friends so they definitely wont miss it.

Stores evidence

Whenever Epowar detects that your safety is compromised, we will automatically store a copy of relevant information, including microphone data, GPS, vital signs and movement, securely in the cloud. This will be packaged and emailed you.
Our technology
We take real-time activity monitoring to the next level with our innovative, automated and extremely accurate safety tracking feature
Physiological and Motion

Epowar detects physical and psychological distress in real time using the data gathered by your smartwatch.

Artificial Intelligence

To do this, we use AI models trained on real data to accurately distinguish incidents of distress from regular activities and exercises, such as walking.